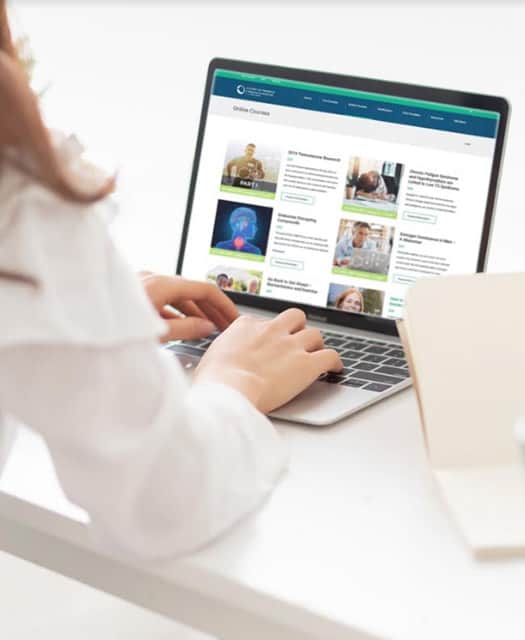 CME and the Covid-19 Pandemic: Helping You Stay Safe and Up-To-Date at the Same Time
In this unprecedented time of crisis, The Academy by Worldlink Medical is helping you stay safe and stay ahead with online CME mini-courses and live-streamed conferences. Earn CME credit and keep from getting cabin fever in the comfort of your own home or office.
Your newsfeed, email inbox, car radio, and television news have been chock full of information about Covid-19 and its far-reaching impact on our health and our economy. Worldlink Medical is committed to your safety and to the health and welfare of everyone in all our communities. We've been working tirelessly to provide you with alternatives to in-person conferences so all of us in the Worldlink community can stay safe but also stay up-to-date on evidence-based CME.
Consume something healthy for your body AND your mind . . .
Green, leafy vegetables, small portions of high antioxidant berries and fruits, and healthy fats like avocado, olive, and fish oil all reduce inflammation and help you fight infection. Filling your mind with powerful, evidence-based continuing education helps reduce misinformation and keeps you sharp for your patients.
Without sporting events, theaters, meetings, restaurants, and all the other activities that normally occupy us, many of us are going to have some extra time on our hands. Instead of numbing our minds with the latest #trendingonnetflix, let's check out some of the brand new, accredited CME mini-courses at worldlinkmedical.com.
Topics range from clinical to medical practice business to lifestyle medicine. Here's a sampling:
CME mini-courses are a perfect way to get caught up between conferences or to catch those few extra credits you need at the end of the year. We've just launched online mini-courses and we plan to have many more in the coming months.
We're also planning to announce online access to some of our larger conferences. Stay tuned for that.
Keep your "social distance" but don't lose touch with your community . . .
If you have some extra time on your hands, this might be a good window to join the Worldlink community as a Free, Level I, or Level II Member. Membership allows you access to several benefits that can help you enhance your knowledge and your reputation as a hormone optimization specialist:
Free Level Membership Benefits

Provider directory – put your practice details on our website for possible patient referrals
Provider forums – get your questions answered by your colleagues with more experience

Level I Membership ($495/year) Benefits

All the benefits of Free Membership PLUS
Ebsco Host online research tool – helps you find and organize relevant evidence and studies for yourself
Journal Club – monthly discussions by a panel of Worldlink graduates, going over important studies in detail. Past Journal Club sessions are archived so you can watch them while you're stuck at home.
Monthly CME Webinars – accredited webinars on a variety of topics. More high-quality education to take the place of mindless movie streaming when you can't leave the house

Level II Membership ($795/year) Benefits

All the benefits of Level I PLUS
Simple Hormones – a revolutionary patient education program that helps you get your patients on the same page with you about hormones, while simultaneously saving you the time and frustration of having to answer the same questions over and over again
Click here to take a closer look at Worldlink Membership.
Avoid travel as much as possible . . .
Don't book any unnecessary travel plans for the next several weeks, maybe longer. This helps you steer clear of lines and crowds at airport security and hotels.
The Academy announces live-streaming of our upcoming Part II and Part III courses. You will now be able to watch the entire Part II or Part III conference remotely, from the comfort of your own home or office.
While we firmly believe that live events and networking with your colleagues is the best way to learn, in-person earning is simply not possible until this time of uncertainty has passed. Our highest priority is the safety of staff and participants.
For now, we know you'll miss out on the chance to rub elbows with the Worldlink community, but you'll be able to do that at future courses, once the virus has run its course.
If you've already registered for Part II in Salt Lake City April 3-5 or Part III in Chicago May 1-3, simply let us know and we'll change your reservation from the live attendance to online streaming. We'll give you the details as soon as we finalize them.
In addition, we are in negotiations with the hotel for The Business of Creating Health, originally scheduled in Dallas for April 17-19. We're trying to get the date for the business course changed July. We'll be publicizing more about that as we firm up those changes.
Stay safe and spend some quality and quantity time with those you love!